دستم دیگه داره ERROR میده

Although close friends and family members in the same agency, FT Island's Lee Hong Gi implied that he doesn't like being compared to CN Blue.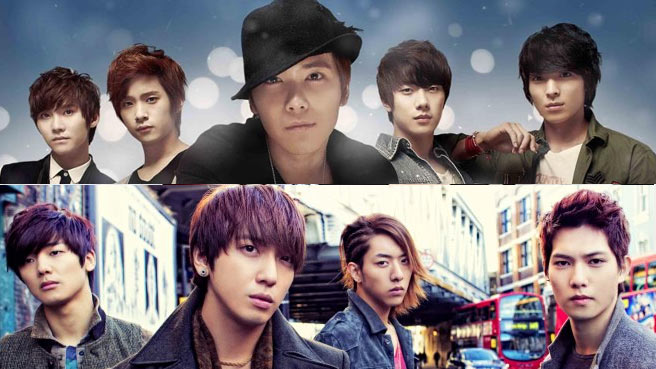 On May 8, the cast of the movie, Passionate Goodbye interviewed each other on SBS' One Night of TV Entertainment.

As Lee Hong Gi prepared himself for the questions to come, co-star Ma Dong Seok mentioned, "At the set, last time, I joked around and said, 'Do you know Lee Hong Gi? CN Blue,' and his expression wasn't that great."

Appearing a little startled, Lee Hong Gi slowly explained that there are many people who find CN Blue and FT Island similar.

"We're actually really close, but when people start jokingly comparing, it's a little..." trailed off Lee Hong Gi, unsure of how to finish his sentence. Luckily, Ma Dong Seok nodded his head, and replied, "I think I know what you mean."

Lee Hong Gi made it clear that there were no hard feelings by saying that CN Blue and FT Island are very close to each other."

Meanwhile, Passionate Goodbye will premiere on May 30.