بازم اف تی بازم یه موفقیت دیگه

کلا اف تی آیلند عادت کرده اول شه

FT Island′s Jump Up, which was released in 2009, has recently risen from the past to take over charts in Taiwan.

According to Omusic, a music site in Taiwan, FT Island′s first mini album Jump Up topped the Korea-Japan daily broadcasting chart on April 9. The promotional single Bad Woman from the album also topped a daily download chart.

It's the first time that a song that was released 4 years ago managed to rank #1 on the Omusic charts. Congratulations to F.T. Island !
FT Island has been heating up the country, as its Take FT Island in Seoul concert DVD ranked no. 1 on 5music′s weekly chart, while the band′s album Five Treasure Box took over the weekly chart of G Music.
In December, FT Island held its 2012-2013 Asia Tour Concert - Take FT Island in Taiwan.

The Take FT Island tour will continue through Beijing on April 13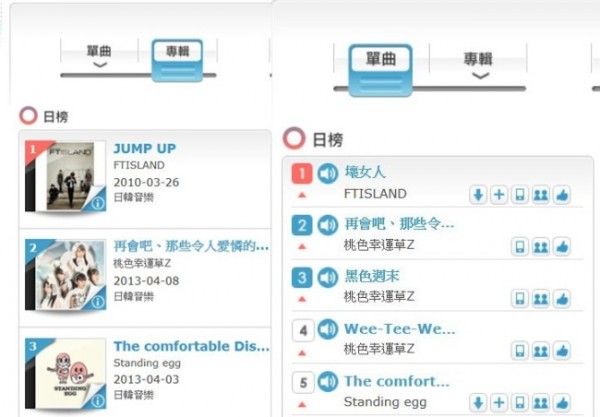 آلبوم Jump Up از گروه بسیار عشق FT Island که تو سال 2009 ریلیز شده اخیرا چارت های موزیک تایوان رو به فلک بسته ( این روزا کتاب زیاد می خونم

)
طبق گزارشات Omusic (سایت موزیک تایونی ) در تاریخ نهم آوریل 2013 اولین مینی آلبوم اف تی با نام Jump Up در صدر چارت Korea-Japan daily broadcasting قرار گرفته

و موزیک ویدیو Bad Womanاز همین آلبوم هم در صدر چارت دانلود های روزانه قرار گرفته

این اولین باریه که یه آلبوم بعد اینکه 4 سال از تاریخ انتشارش میگذره تو چارتی اول شده

(اف تی آیلند ینی همین ... هیچی براش محال نیس ) تبریک میگم به اف تی آیلند

دی وی دی های کنسرت Take FT Island in Seoul هم در 5music′s weekly chart اول شده بود در حالی که آلبوم Five Treasure Box در weekly chart of G Music اول شده بود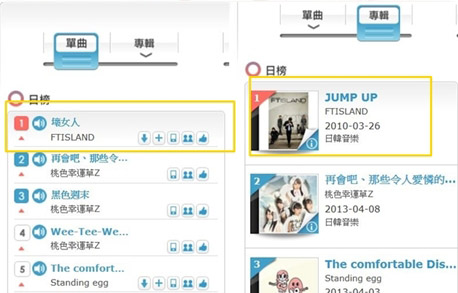 FIGHTING FTISLAND