ミンナ!
ミンナ お元気ですか?kkk
昨年の 12/17が すぎたから
にほんでも はたちに なりました
韓国では 22です!
ほんとうに 時間ははやいんだな…と じっかんしました
さいきんは いろんな じゅんびを しています
たのしみにしてください!!
今年もぼくらにも ミンナにも
すごくいい 一年に なって ほしいです
ことよろです!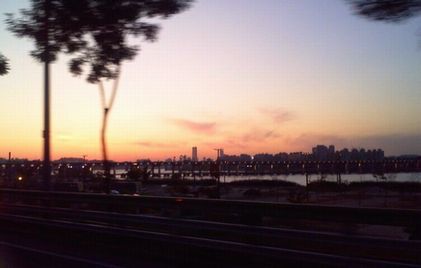 Translation :
Title:Everyone!
Everyone how are you doing?kkk
After December 17th I became 20years old in Japan as well!
(The age conciderd as a grown-up in Japan)
In Korea,I'm 22! The time goes really fast…
I realized We are prepareing many things these days
Please look forward for it!!
I hope this year would be a very good year for both you and us
Please give us a regard this year as well!
ترجمه :
عنوان: همه !
همگی چطورین ؟ ههههه
بعد از ۱۷ دسامبر من در ژاپن ۲۰ ساله شدم!! (منظورش طبق تاریخ ژاپنیه)
در کره من ۲۲ ساله ام ! زمان خیلی زود میگذره ... (با تاریخ کره ۲۲ ساله با تاریخ خودمون هم ۲۱ ساله شده

)
من فهمیدم (متوجه شدم) که ما این روزا چیزای زیادی آماده میکنیم
لطفا منتظرشون باشید !!!
امید وارم امسال سال خوبی هم بره شما و هم بره ما باشه
لطفا امسال هم از ما حمایت کنین !